Hot-dip galvanized street light poles is the one of key products of Litec® factory with productivity well served for customers per month is up to more than five hundred tons of product's weight equivalence about six thousand of the common street light poles height eight meters.
Litec® street lighting poles is produce on the high performance production lines with scale of industrial workshops for this field is larger than thirteen thousand square meters equipped many modern machines specialized for making the road light poles.
LITEC also accumulate significant practical experiences over more eighteen years of light poles production and more special thing is that LITEC always still maintains the good working team strong enough for quality assurance and delivery on time with the most competitive prices.
Outstanding characteristics of Litec® factory on supply street light poles
For most of the orders, LITEC produce street light poles under customers drawings & specifications. In case customers only have some info related the street light poles for their projects, LITEC also have in-house dedicate technical team always ready free consult and support to do drawings until approved. The street light poles will design compliant with standard EN:40 and others specific request from customer.
Main steel tubes of street lighting poles is shape on the specialized Hydraulic Press Brake Machines has features as force press 1.600 tons, CNC DELEM controller and include tools of length 12m available for make Octagonal street lighting poles, Polygonal street lighting poles and Conical street lighting poles.
The hot rolled coil steel according to SS400 (JIS Standard) or equivalent steels are materials mainly used to do street light poles in Vietnam. Other ask for high yield strength steel also available under equivalent steels as SM490 or Q345...
The longitudinal seam-weld on light poles is process on the automatic SAW welding or MIG/MAG welding machines, the other joints as assembly fitting weld is process by MIG/MAG welding supported by welding jigs or specialized equipment to guaranteed quality and compliant with AWD1.1.
Hot dip galvanized according to ASTM A123 or equivalent, this task is processing by professional partners nearby the Litec factory (within a radius of 50km around the Litec factory there are five big scale factories specialized in the hot dip galvanizing services). After outsourcing hot dip galvanized the street light poles will returned to Litec factory for next process as straighten, threading holes, spray or powder coating, label marking... and last is packaging ready delivery on time for customers.
Tour view glance about producing street light poles at Litec® factory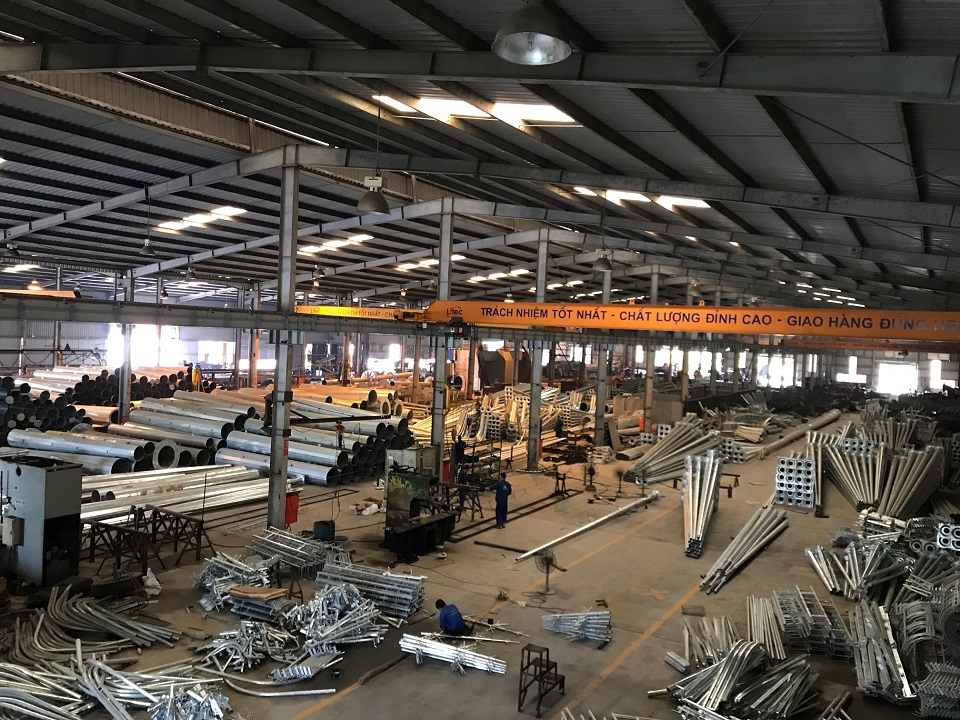 Litec's photo: A corner view in the street light pole production workshop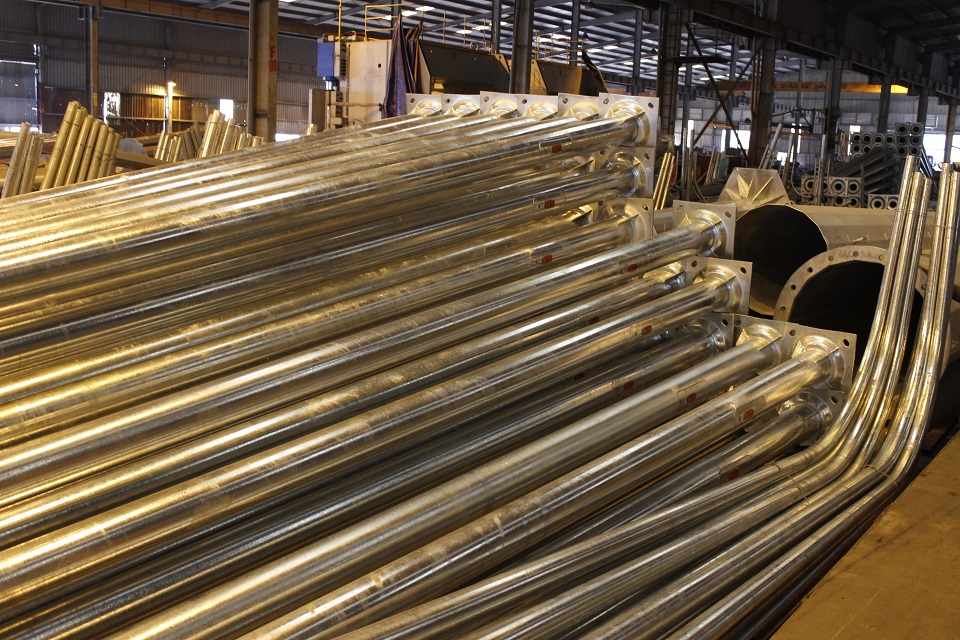 Litec's photo: Other corner view in the street light pole production workshop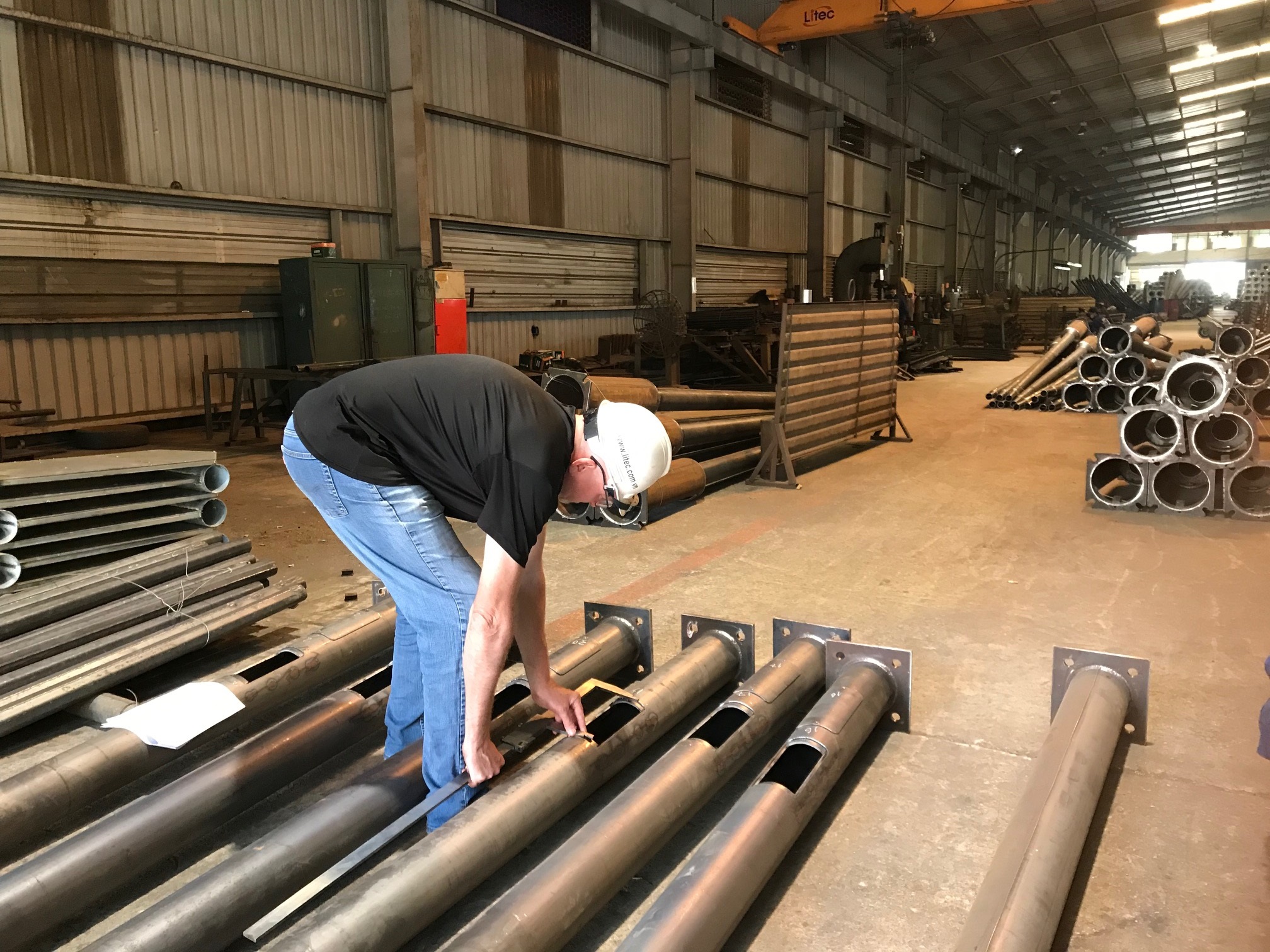 Litec's photo: A foreign customer is practical checking round tapered street light poles at machining workshop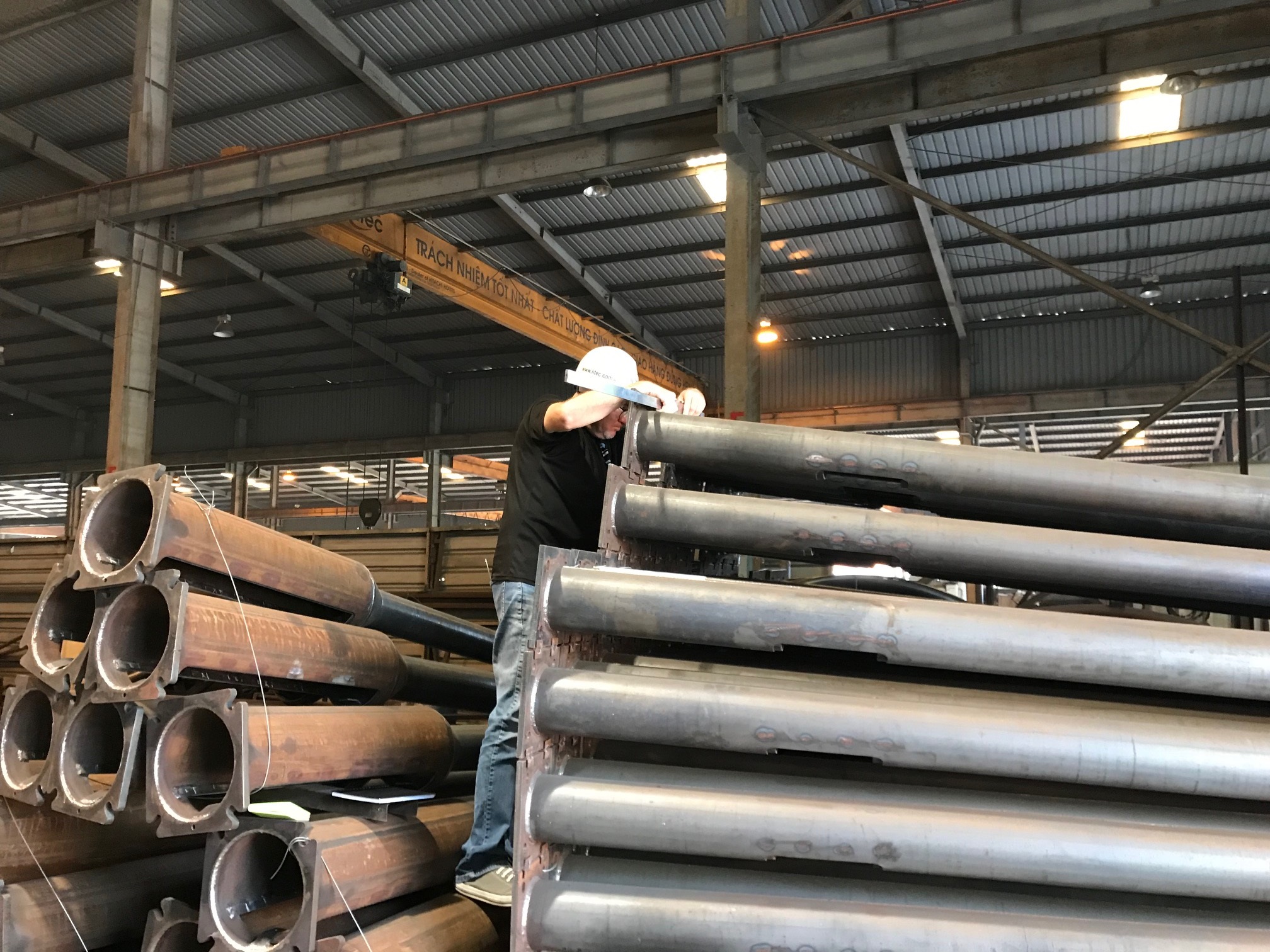 Litec's photo: And inspecting street light poles machining finished machined to prepare for hot dip galvanizing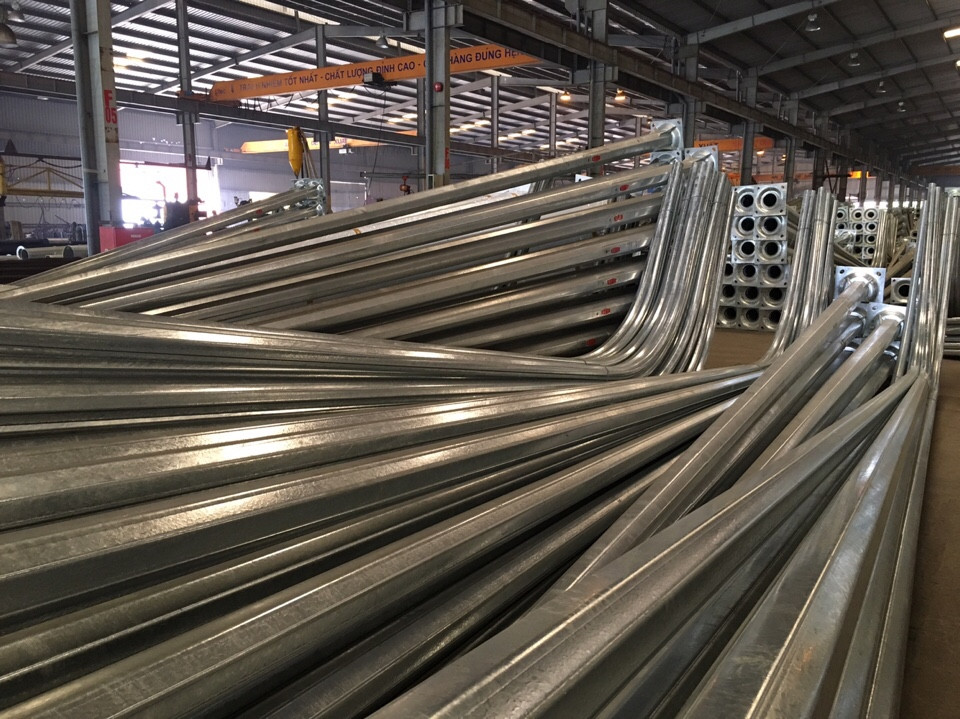 Litec's photo: The octagonal & round street light poles was hot dip galvanized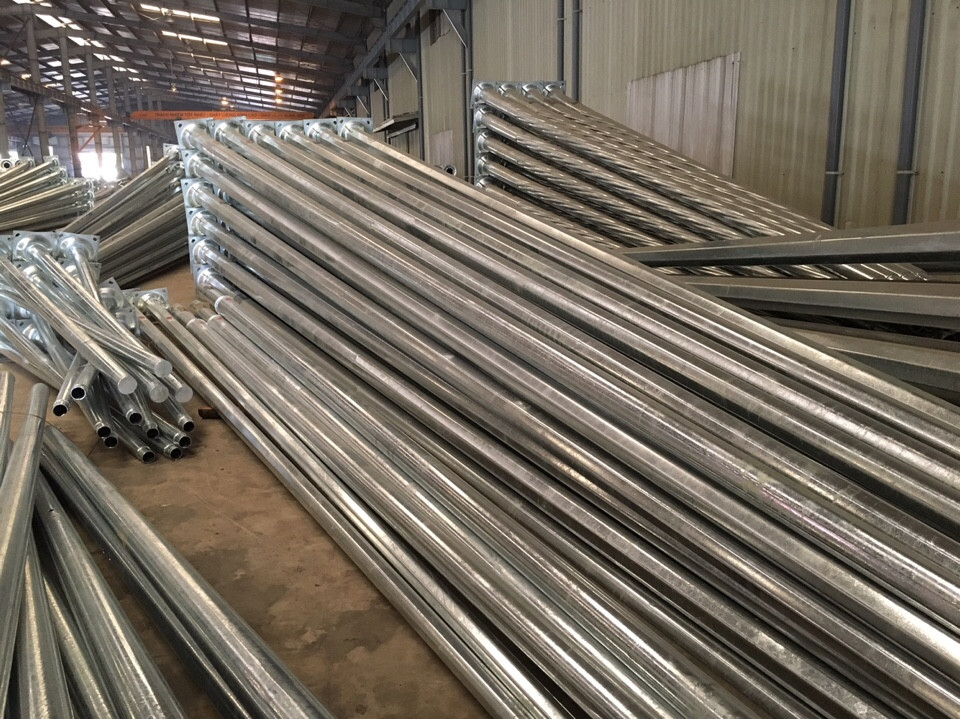 Litec's photo: Surprise with a kind of street light poles has spiral grooves along its body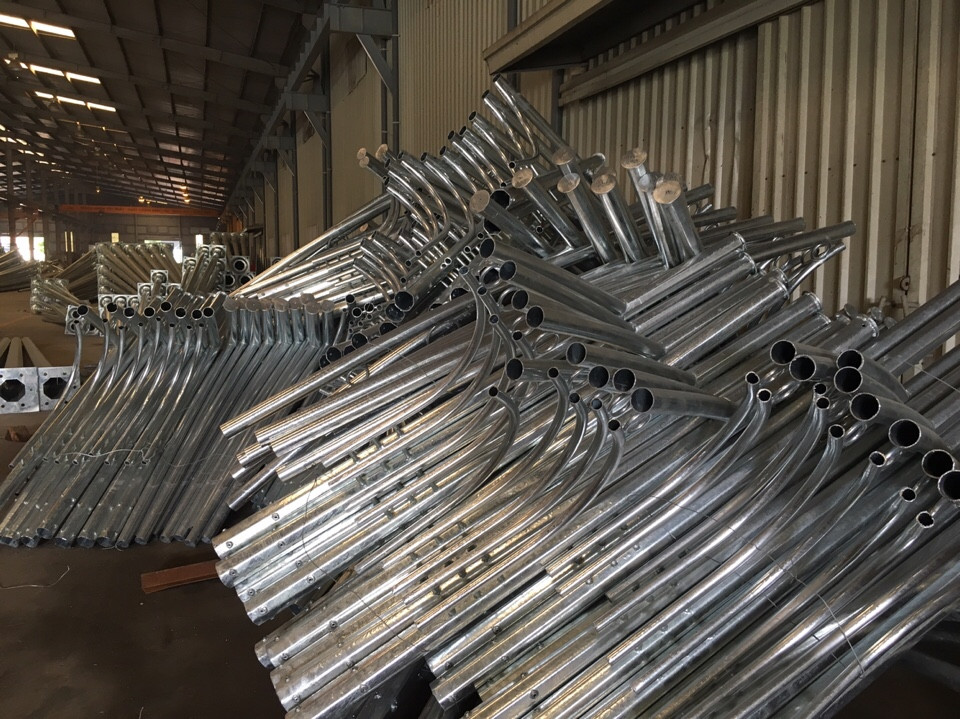 Litec's photo: Some kind of outreach arms for fitting with street light poles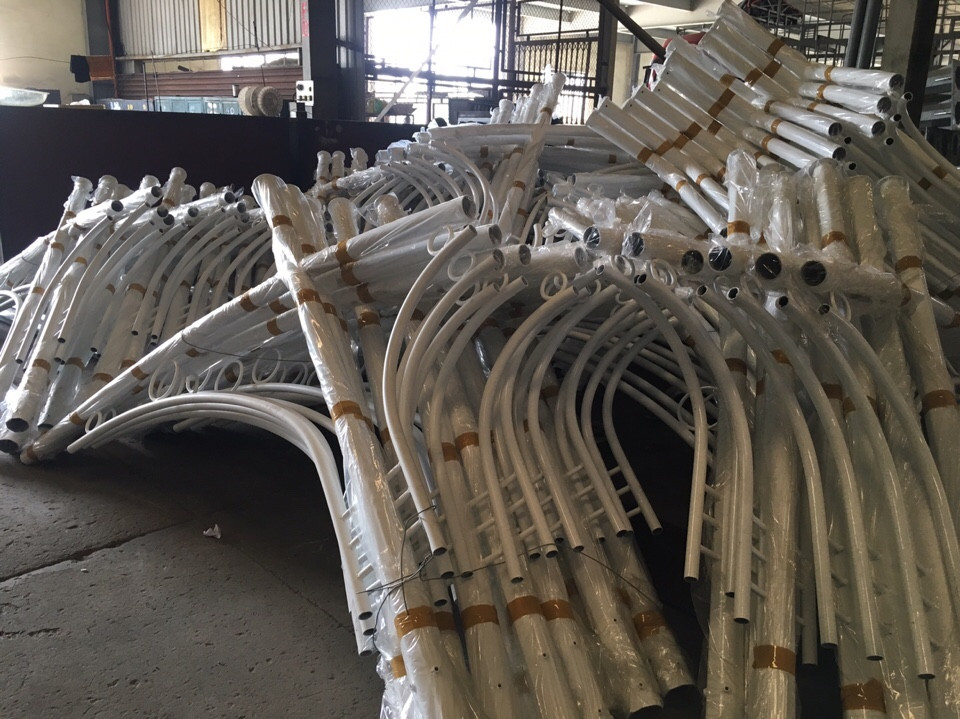 Litec's photo: The outreach arms for street light poles be in spray painting or powder coating with colors as required.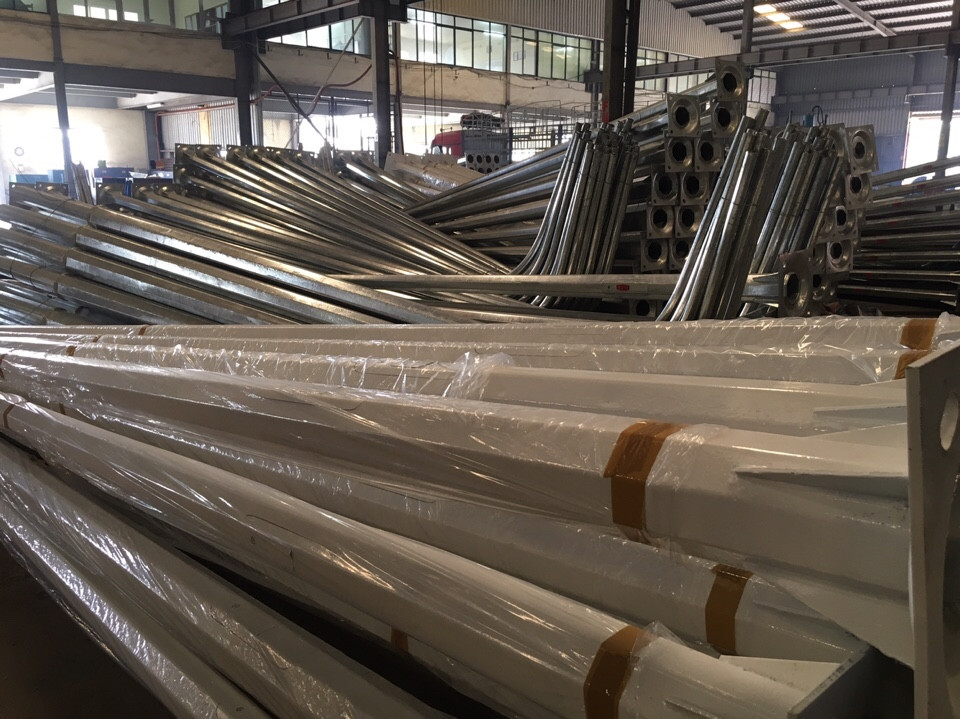 Litec's photo: Street light poles also be in spray painting or powder coating with colors as required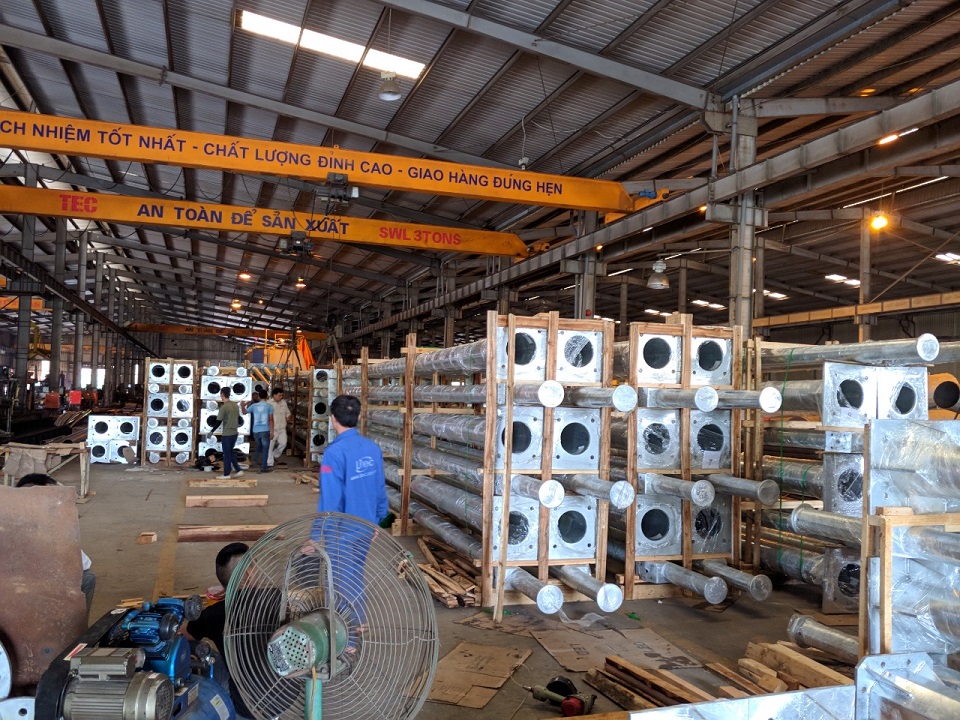 Litec's photo: Packaging the street light poles ready to load into container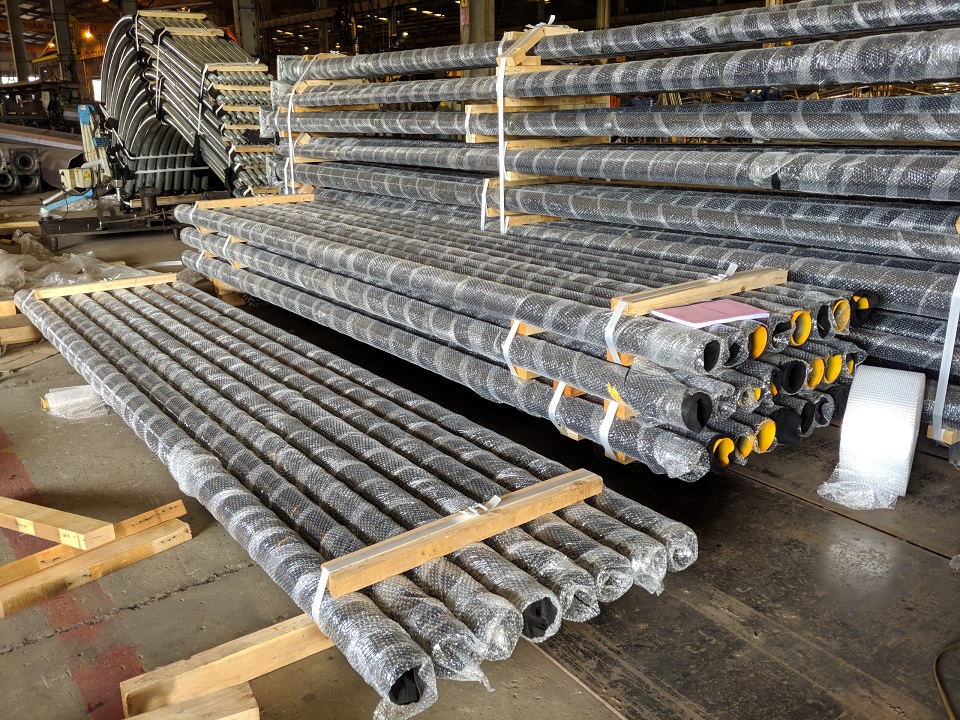 Litec's photo: Some kind of street light poles was carefully wrapped by felt and bubble and packed by each bundle combination with rollers bundle to convenient for put-in & pull-out of container